(Monkey) Orangutan. Natural History of Mammals. Zurich, 1824. $150.00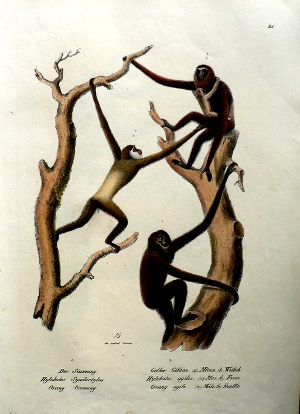 Plate 21. "Der Siamang/ Gelber Gibbon/ Orang Agile..."

einrich Rudolf Schinz (1777-1861) was a physician educated in Zurich, Wurzberg, & Jena. He worked as a doctor before becoming a teacher at the Medical Institute and then a professor of natural history at The Natural History Society of Zurich. He produced a number of popular educational illustrated works on humans, mammals, birds, amphibians and fish. These lithographs of monkeys and other primates from his Naturhistorische Abbildungen der Saugethiere (Natural History of Mammals) are excellent examples of his fine published work illustrated with lithographs by Carl Joseph Brodtmann.

12 ¾ x 12 inches, sheet.
Hand colored lithograph.
Excellent condition.