(Anonymous) Narcissus. Watercolor. Circa 1940. $250.00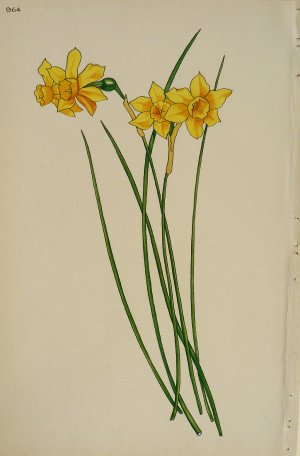 "Plate 964. Narcissus Juncifolius. Amaryllidaceae"
Incredibly finely finished and minutely detailed watercolor on paper. Accompanied by scientific text meticulously recorded by hand. The plant is native to the Pyrenees.
10 x 7 1/4 inches, sheet.
Ink and watercolor on paper.
Excellent condition with right edge perforated by stapled binding.