Plate 1. ( Winter Men's Fashions ) London: Gentleman's Magazine, 1885. $175.00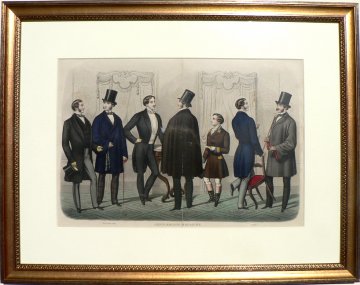 "December 1885"
A large and decorative antique print providing many details about the fashions of English gentlemen at the end of the 19th century. The scene is set in a well appointed drawing room.
Hand colored engraving with beautiful old color.
Framed with rag mat.
16 ¾ x 21 ½ inches, overall.