Tab. II (Apples) Pomona Fructis Arnheim: 1740. $650.00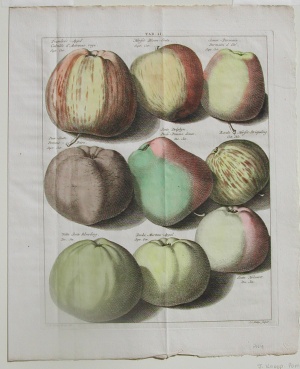 The seemingly haphazard presentation of this striking image of fruit lends a contemporary feel to the rare 18th century engraving. It is a wonderfully unusual series of bold images which can be complemented by virtually any framing treatment, from period to modern.
11 x 8 5/8 inches, plate.
Hand colored copperplate engraving.
Excellent condition with full sheet size as issued.