Michaelangelo Pergolesi. Pl. 6 (Ornament) London, 1777-1807. $350.00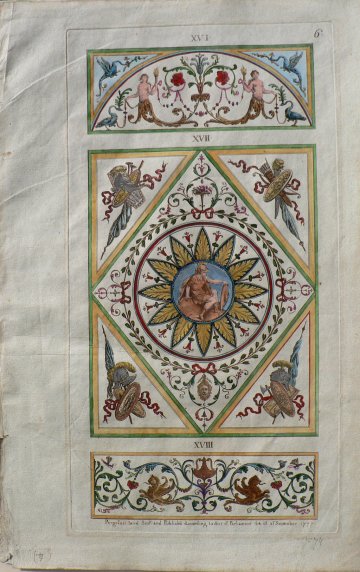 Michaelangelo Pergolesi (ac. 1760-1801) was an Italian silversmith working in England who may have come at the invitation of Robert Adam. He worked for Adam, and his Designs for Various Ornaments (London, 1777–1801) ...

Engraving with modern coloring.
20 x 13 inches, sheet.