(French ceramics) Andre Pottier. Histoire de la Faience de Rouen. Rouen: Le Brument. 1870$150.00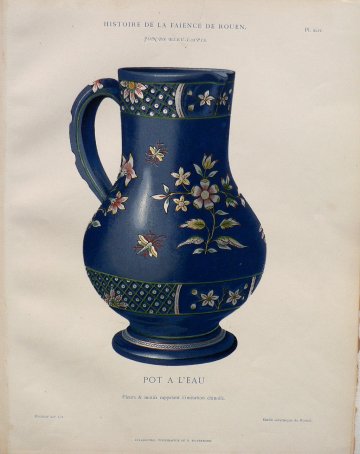 Pl, XLIV "Pot a L'eau"
A beautiful blue pitcher with flowers and butterflies in the Chinese manner of design.
Andre Pottier (1799-1867) was a conservator, ceramicist and a French historian. He was born in Rouen where he expanded the Museum of Antiquities formed to showcase the collection of Rouen faience he had formed. He was particularly interested in Norman antiquities.
12 ¾ x 9 ¾ inches, sheet.
Light overall patina.