(French Provencal ceramics) Plate 134 Marseilles Assiettes c. 1880, $295.00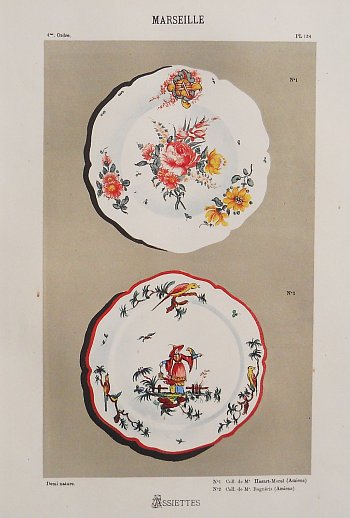 'Marseille Assiette Chinoise"
Lovely chromolithograph of french provencal ceramic plate designs. Probably used as a design catalog of available wares, this print details two hand painted plates typical of the beautiful ceramics produced in the south of France.
Chromolithograph
15 ¼ x 11 ½ inches sheet size.
Excellent original condition.