Joel Chandler Harris. Uncle Remus His Songs… New York: D. Appleton and Company, 1899. $175.00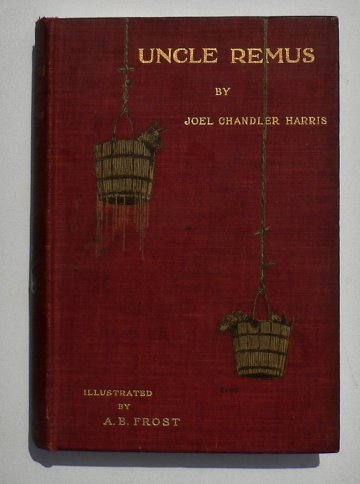 Uncle Remus His Songs and his Sayings.
Octavo.
This is the Original Uncle Remus Book containing the stories of the Tar Baby, How Mr. Rabbit Lost His Tail, and other original Uncle Remus favorites. Contains 112 illustrations by A.B. Frost.
Pictorial red cloth binding with gilt lettering.
Minor shelf wear.
Inscribed in pencil "Baldwin from Father Summer 1900"