(Centennial Regatta on the Schuylkill) New York: Harper's Weekly, 1876. $295.00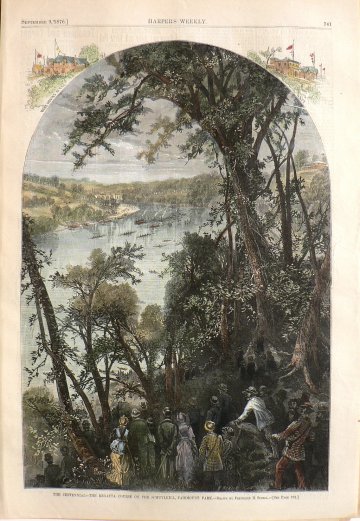 "The Centennial – the Regatta Course on the Schuylkill, Fairmount Park "
This is one of the most sought after images of the 1876 Centennial Exhibition and of Philadelphia rowing. The beautifully detailed view includes throngs of well dressed spectators on the banks of the river craning their necks and peering through binoculars to get a better look at the many sculls plying the river competing in the regatta. Details at the top of the image show the boathouses of the Schuylkill Navy, the non-profit organization governing amateur rowing on the river.
15 ½ x 10 ¾ inches.
Hand colored wood engraving.
Excellent condition.