Jean Charles Krafft Plans des plus Beaux Jardins... Paris: Levrault, 1809. $175.00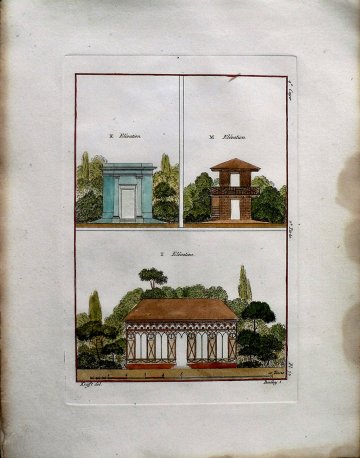 Plate 72. Elevations of Garden Structures.
Jean Charles Krafft (1764-1833) was a German born architect and draftsman born in Germany who emigrated to France where is authored several works on architecture and design. The translation of the full title of this work reveals its focus. It is Plans of the most beautiful Picturesque Gardens in France, England and Germany and of the Edifices, Monuments, Fabrics, etc. which contribute to their Embellishment, of every kind of architecture, such as Chinese, Egyptian, English, Arabian, Moorish, etc. … His intended audience was gentlemen who owned estates and wanted some ideas for their landscaping and hardscaping.
13 3/4 x 10 ½ inches, sheet.
Hand colored engraving.
Very good condition save staining in far margin on right side.