William Heath Robinson (At the Toy Store) London, ca. 1910. $125.00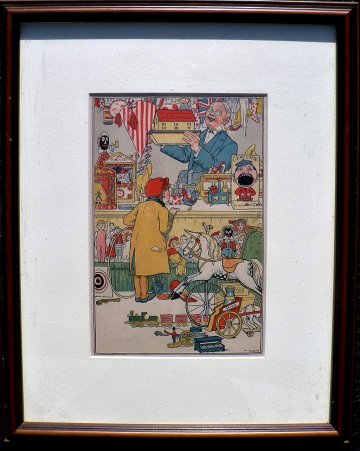 William Heath Robinson. (Shopping for Christmas Presents) London, ca. 1910.
Robinson (1872-1944) was born into a London family of children's book illustrators and in his early career he concentrated his talents on that genre. During the First World War, he renowned for his drawings of complex machinery. His attention to detail is evident in this color print.
Color print.
Framed.
Approximately 15 x 11 inches, overall.