Mount Holyoke College. New York: Harper's Weekly, 1896. $125.00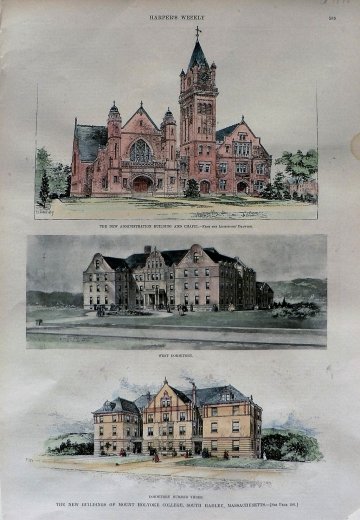 "The New Buildings of Mount Holyoke College, South Hadley, Massachusetts"

The image shows three main buildings – The "New Administrative Building and Chapel", the "West Dormitory", and the "Dormitory Number Three."
The text on the verso describes the past, starting with the founding of the college by Mary Lyon in 1837 and the future of the college as it was reported at the very end of the 19th century.
Hand colored wood engraving.
Small chip to lower right margin.
Very good condition overall.