(US Naval Academy) Harper's Weekly, published New York, 1893, $145.00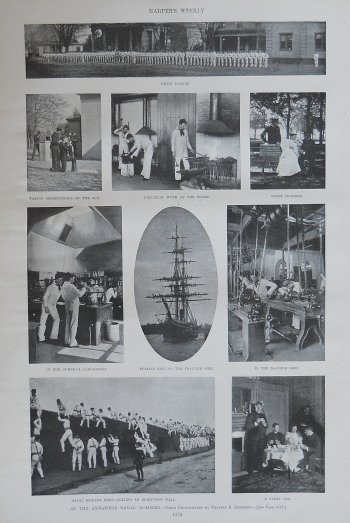 "At the Naval Academy"
Early photographs of the United States Naval Academy cadets at Annapolis. This print was issued as an illustration to the Harper's Weekly newspaper published in 1893. The photos show a Ddress parade, cadet tea, brigade drill, etc. Interesting historical document of cadet life at the turn of the 19th century.
Original photolithograph measuring 16 x 10 3/4 inches sheet size. Excellent condition.