The Flower Vase. New York: N. Currier, 1848. $295.00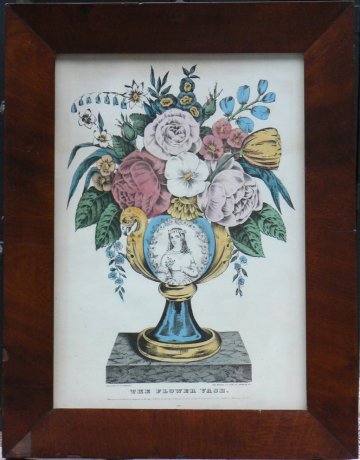 The Flower Vase"

By N. Currier, the predecessor firm of Currier and Ives. The image is very Victorian in flavor showing an elaborate vase decorated with a dodo (?) and a painted image of a garlanded young woman, set on a plinth. The bouquet is full to overflowing with roses, tulips and other colorful flowers.

17 1/8 x 13 ¼ inches, overall.
Hand colored lithograph.
Framed in 19th century frame veneer with old glass. Refit with rag mat.
Print in very good condition. Frame has some losses of veneer but looks good. See photo.