No. 141. (Castle) McClure's Children's Annual. NY: McClure, Phillips & Co., 1904. $250.00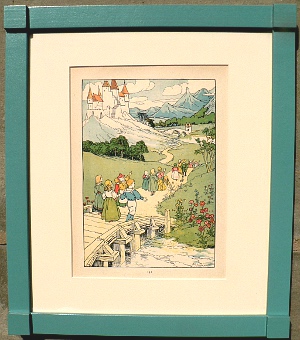 No. 141. "The Castle with Five Towers"
McClure's Children's Annual was a profusely and adorably illustrated popular work intended for young readers and their parents.

Color prints.
Custom framed to museum specifications with ultraviolet filtering plexiglas.
Approximate finished size is 15 x 13 inches.
PLEASE SEE GENRE/CHILDREN FOR MORE EXAMPLES FROM THIS SERIES ALSO WITH PAINTED FRAMES.