P. Mastri. (untitled Streetscape)$335.00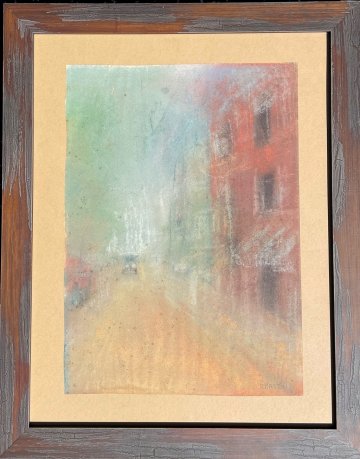 Wonderfully evocative atmospheric 1930s scene with a lone car emerging through fog to pass buildings as it wends it way through the town.
Pastel on paper.
Signed lower right, "P. Mastri"
13 1/2 x 9 5/8 inches, sheet.
Framed to archival specifications to 15 x 19 inches, overall.