(A walk in the garden) W. Dendy Sadler. London: J. H. Lefevre, 1915. $95.00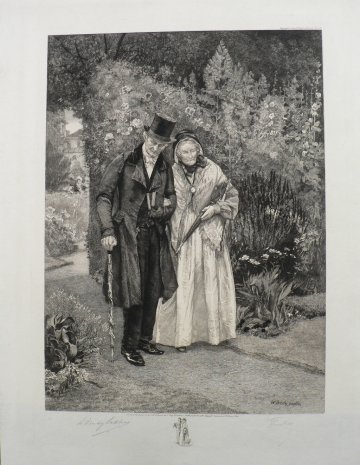 (A walk in the garden)
An elderly elegantly dressed couple walk slowly though a verdant and beautiful enclosed garden,
Walter Dendy Sadler (1854-1923) was a British artist known for his etching of British genre scenes. His prints are highly valued for their meticulous record of details of dress, furniture design and decorative arts. The environment of the figures is also always very detailed and their faces are carefully drawn to help tell the story of their situation. Sadler exhibited at the Royal Academy from 1873 until the 1890's.
Etching.
20 x 16 1/2 inches, sheet.
signed in pencil by the artist and the engraver.
Remarqued.