A.B. Van Meerten (Desktop Still Life) Penelope of Maandwerk... Amsterdam: Beijerinck, 1822-35. $150.00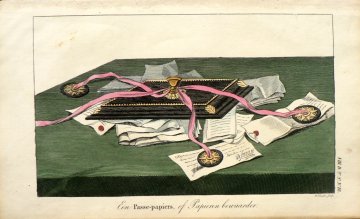 Plate 22 (Still Life) Passe-papiers of Papieren bewaarder"
This beautiful antique botanical engraving was included in a rare series believed to be the first women's craft magazine or periodical entitled Penelope of Maamdwerl aam jet Vrouweilijk Geslacht Toegewijd… It contained beautiful illustrations and instructive diagrams and instructions. Purses, fashion accessories, flowers, baskets, needlework, cushions, vases, screens, floral arrangements, floral baskets, fruit baskets, etc. All of the engravings in the series were originally colored and printed on high quality watermarked paper. The engraver was D. Slutyer after C. Horsteegh.
Engraving with original hand coloring.
8 1/3 x 10 ¾ inches, sheet.
5 ¼ x 8 ¾ inches, sheet..
Excellent condition.