Funny Bunnies. A-Bun-Dance. London, c. 1900 $225.00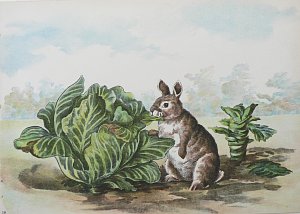 "A-Bun-Dance"
Funny Bunnies
Verses by B. Parker, Illustrated by N. Parker.
London: W 7 R. Chambers. LTD. C. 1900.

The perfect gift for the parents of a newborn or a great way to decorate the nursery! Each with accompanying illustrated rhyming verse with a moral to the story suitable for framing,
8 ¾ x 12 inches, sheet.