Champion Spelling Book New York: American Book Company, 1909. $95.00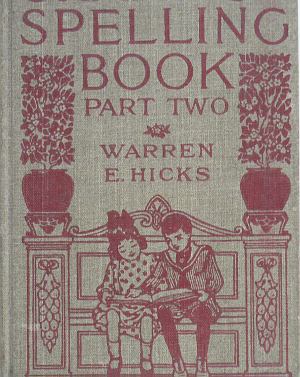 Part Two of the spelling book written by Warren Hicks for use in public and private schools. The cloth binding bears a delightful image of a young girl and boy seated on a beautiful bench happily studying their spelling text.
The volume contains a section entitled "Suggestions to Teachers" in which the author makes suggestions and observations as to how spelling can be taught with "intensity." Students are to make "intelligent sentences" and given "the power to use the dictionary" in order to "stimulate the schools to their highest effort."
This book would be a wonderfully decorative addition to your bookshelves and a fascinating reminder of teaching methods of the past.
Octavo.
Cloth bound and stamped in red.
Some scuffing. Good overall.