John Lothrop Motley. National Portrait Gallery of Eminent Americans. New York: Johnson, Fry and Co., 1862. $95.00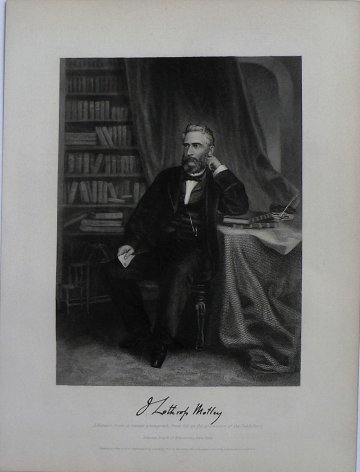 John Lothrop Motley (1814-1877) was an American author and diplomat. After graduating from Harvard in 1831, he traveled to Germany in order to complete his studies in German Language and Literature. While there he befriended Otto von Bismark. He published his first book in 1839. Subsequent titles include The Rise of the Dutch Republic and his essays in the North American Review. In 1810, Motley became the minister to the Austrian Empire. In this role, he helped to stop European intervention in the Civil War.

Steel engraving.
10 ¾ x 8 inches, sheet.
Excellent condition.