Elisha Kent Kane. National Portrait Gallery of Eminent Americans. New York: Johnson, Fry and Co., 1862. $95.00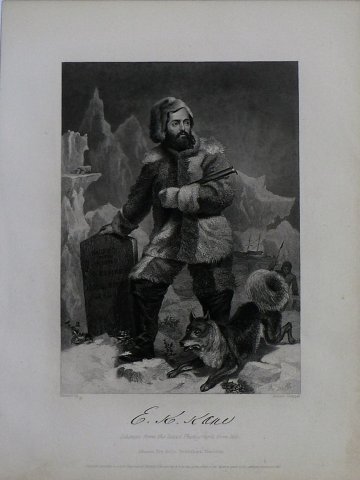 E. K. Kane (1820-1857) was born in Philadelphia and stayed in the city for his medical training, graduating from the University of Pennsylvania Medical School. He then went on to become assistant Surgeon to the Navy and then the senior medical officer on the unsuccessful Grinnell expedition to recover the lost Arctic expedition of Sir John Franklin. In this portrait he is shown in the arctic, his hand resting on a gravestone in reference to the lost Grinnell expedition.
Steel engraving.
10 ¾ x 8 inches, sheet.
Excellent condition.