Joseph Warren. National Portrait Gallery of Eminent Americans, 1862. New York, 1863. $75.00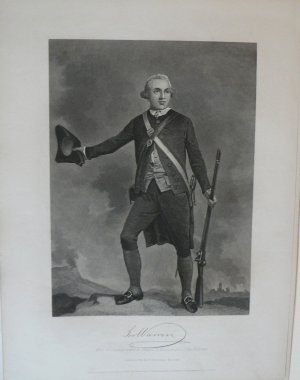 Joseph Warren (1741-1775) was an American soldier and doctor and a leading American patriot. He graduated from Harvard College.
From a series of beautifully engraved portraits most based upon photographs.
New York: Joshua, Fry & Co, 1867.
10 ¾ x 8 inches, sheet.
Steel engraving.
Excellent condition.