George Cram. (Alaska Territory) Chicago, IL c.1896. $85.00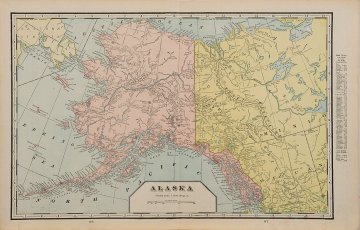 "ALASKA"
A very map of the "Alaska Territory" including the eastern tip of Siberia and the Bering Straits and the western most part of the "Dominion of Canada." Includes topographical detail and elevations of the mountains.
14 1/4 x 22 1/2 inches.
Excellent condition.