Pennsylvania. Philadelphia: S. Augustus Mitchell, 1871. $175.00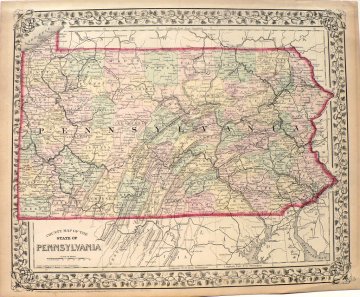 "A County Map of the State of Pennsylvania"
An attractive map with Mitchell's characteristic garland border. There is good detail of West Virginia , the Chesapeake and Delaware bays and the bordering portions of New Jersey and New York states.
12 1/4 x 15 inches, sheet.
Hand colored lithograph.
Excellent condition.