Rand McNally of Brooklyn and New York City. New York, 1895. $175.00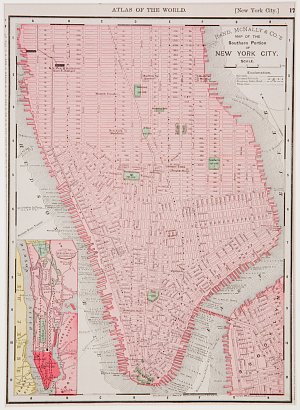 Doublesided map of Brooklyn and the Southern Portion of New York City.
New York: Rand McNally, 1895.
A wonderfully detailed and easy to read map of the southern portion of Manhattan Island including roads,fridges, railroad lines, "Broadway Cable Road" and "Horse Cars." Inset views show Lower Manhattan and Brooklyn in their geographical context.
14 1/2 x 10 1/2 inches, sheet.
Map is matted so that both sides show. It could be framed in the same manner.
or click to inquire about this print.