(Philadelphia) Dodd, Mead and Company, 1908. . $125.00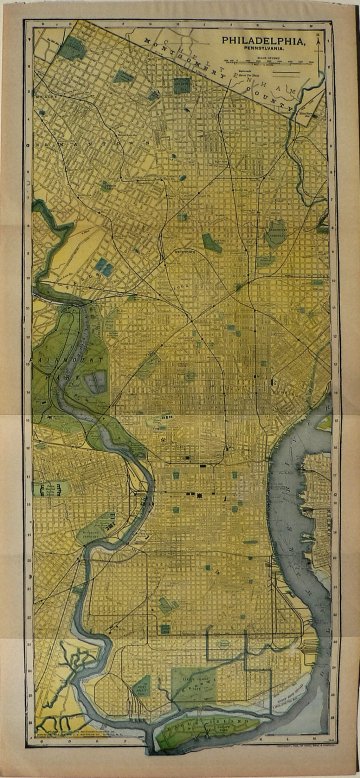 "Philadelphia, Pennsylvania"
The information on this map was considered so complete that it was republished three times; in 1895, 1903 and 1908. It covers the city limits from Cheltenham Township, Montgomery County in the North, to the Delaware River, Camden and Kensington on the East, south to the confluence of the Schuylkill and the Delaware rivers at the Navy Yard and west to Fairmount Park and Mount Airy. This map includes lots of detail including street names, parks, green spaces and reservoirs.
21 ½ x 9 ¾ inches, sheet.
Color printed lithograph
Excellent condition.