(Red Crab, Rough Shell Crab) The Natural History of Carolina, Florida and the Bahama Islands. London 1754. Framed Sold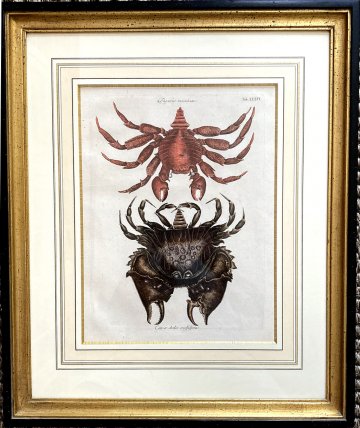 Tab. XXXVI "Pagurus masculatus - The red motled Rock Crab, the Rough shelled Crab"


An original hand colored natural history plate from one of the most important books ever produced which marked the beginning of American ornithology. The Englishman Mark Catesby (1682-1749) came to the American colonies first in 1712 to visit his sister, the wife of the secretary to the Governor of Virginia. Catesby's "visit" lasted seven years, during which time his sister provided him with many social and scientific contacts and Catesby indulged his passion for collecting natural history specimens. Many of Catesby's specimens were sent to England to fellow scientists and upon returning in 1719, he had become something of a celebrity. In 1722 Catesby returned to America to pursue a pet project, a two volume natural history text he titled, The Natural History of Carolina Florida and the Bahama Islands, which he published in London between 1731 and 1754. Catesby's depiction of North American birds and fish and animals was more natural than any earlier attempt. He drew from living specimens and included foliage backgrounds. Catesby also utilized folio sized plates which enabled him to depict many specimens life-size. The work contained 220 plates engraved and painted by the self taught Catesby. This natural history was the first and only attempt to record the natural history of the American colonies during colonial times. It was so influential, that a second edition was published in 1754 with the hand coloring of the plates done by the very able George Edwards (whose own Natural History of Birds was a renown work on European birds). A third edition was published in 1771 after Catesby's death. This impression we offer for sale was included in the second edition, hand colored by George Edwards.
Hand colored copperplate engraving.
Archivally framed 20 x 24.5 finished size.
Excellent condition.