(Toucan) Unsigned. c. 1930 $225.00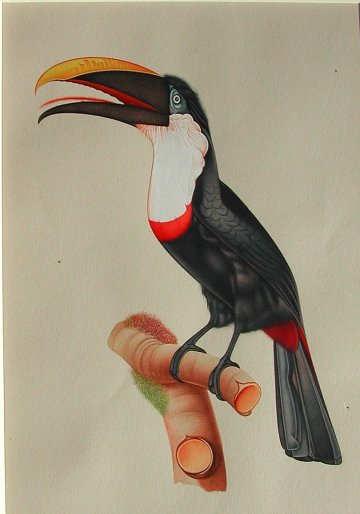 This is an amazingly detailed, very textural, and incredibly lifelike small watercolor and gouache painting. The three dimensionality and realism of the feathers, eyes and bark and liveliness of the bird are marvelously convincing. Beautifully executed by the same hand that painted the ruffed grouse on our site.
11 x 8 inches, sheet.
Watercolor and gouache on paper.
Excellent condition.