Martin, Mrs. G. (Clematis) English, circa, 1825. $4,200.00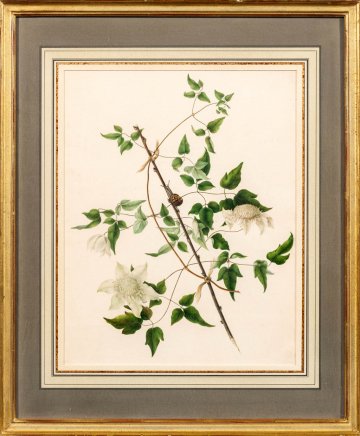 A lovely large signed watercolor of a Clematis (possibly the variety known as the Duchess of Edinburgh) by the accomplished hand of Mrs. G. Martin. Four blossoms are depicted in various stages of development. The fine detail includes a snail moving up a twig to which the stem has been anchored with a piece of twine.
21 x 17 inches, overall.
Watercolor on paper.
Signed on verso.
Framed in gold leaf with hand painted French matting.
Very nice condition.
Provenance: John Mitchell & Sons, London and the Tukey collection.