(Germantown) New York: Frank Leslie's Illustrated..., 1883 $125.00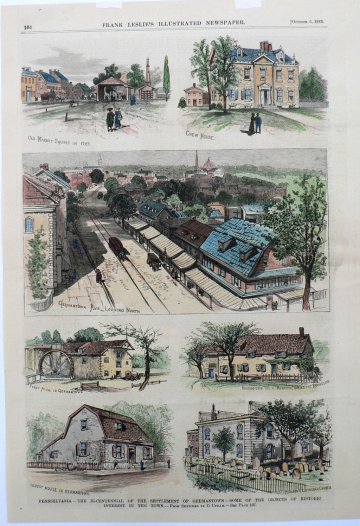 "Pennsylvania - The Bi-Centennial of the Settlement of Germantown - Some of the Objects of Historic Interest in the Town."
A detailed and artistically rendered compilation of views drawn by C. Upham showing "Old Market Square in 1783", "Chew House". "Germantown Avenue - Looking North", "First Mill in Germantown", "Building Used as a Hospital During the Revolution", "Oldest House in Germantown", and "St. Michael's Lutheran Church."
15 3/4 x 11 inches, sheet.
Hand colored Wood engraving.
Excellent condition with overall light patina.