Haverford and Plan of Haverford College. A. H. Mueller. Philadelphia 1909. $295.00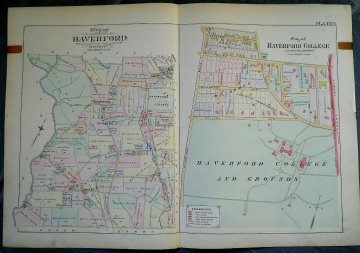 Plate 6 "Map of Haverford Township" and "Plan of Haverford College"
Wonderful double page, large scale map of both Haverford Township and Haverford College and Grounds included in an hand colored atlas published by A. H. Mueller of Philadelphia in 1909. These late 19th and early 20th century atlases detailed and documented the properties along the suburban railroad lines. Our map details property ownership as well as private and public buildings, with a key that distinguishes brick, stone and frame buildings, stables, sheds etc. A terrific plan of Haverford College. This map is a winner between its wonderful original condition and terrific large size - can you find your house on this map? Please note: The condition and color of this map is superior to what appears in the photographs. If interested please contact us for additional photos.
21 1/8 x 31 inches sheet
Hand colored lithograph, linen backed.
Excellent condition.