(Bryn Mawr) A.H. Mueller. Pl. 14. Atlas from … Overbrook to Paoli… Philadelphia, 1913. $350.00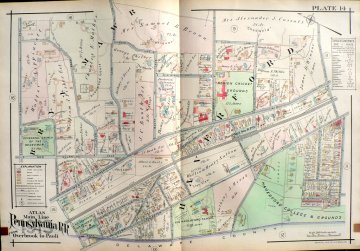 Plate 14.

Bryn Mawr including the Church of the Redeemer, The Haverford School, Haverford College and Grounds, the Merion Cricket Club, the Haverford Station and Post Office and many many grand estates.
22 x 31 ½ inches, overall.
Hand colored lithograph.