G.M. Hopkins. (Haverford, Ardmore) Pl. 5 Atlas of Bryn Mawr and Vicinity...Pennsylvania R.R. Philadelphia, 1881. $225.00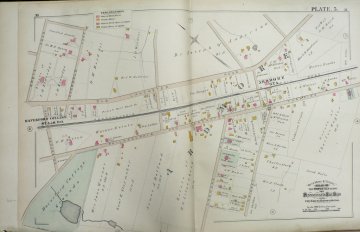 Plate 5

Haverford College Sta & P.O. and Ardmore Sta. includes Haverford College grounds. Ardmore House, Lumber Yard, Post Office and Drug Store along Philadelphia and Lancaster turnpike, Ardmore Pub. Sch and Masonic Temple along Ardmore Avenue.
Hand colored lithograph.
18 x 28 inches.
Excellent condition.