G.M. Hopkins. (Bryn Mawr, Haverford) Pl. 9 Atlas of Bryn Mawr and Vicinity...Pennsylvania R.R. Philadelphia, 1881. $250.00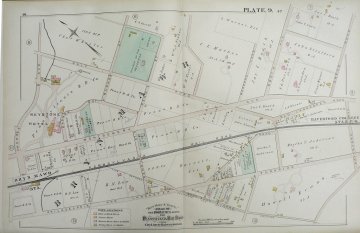 Plate 9

Bryn Mawr Sta and Haverford College Sta. & P.O Keystone Hotel (now The Baldwin School) next to Presbyterian Church (Bryn Mawr Presbyterian Church) Church of the Redeemer and its Rectory
hand colored lithograph.
18 x 28 inches.
Excellent condition.