G.M. Hopkins. Pl. 12 Atlas of Bryn Mawr and Vicinity...Pennsylvania R.R. Philadelphia, 1881. $75.00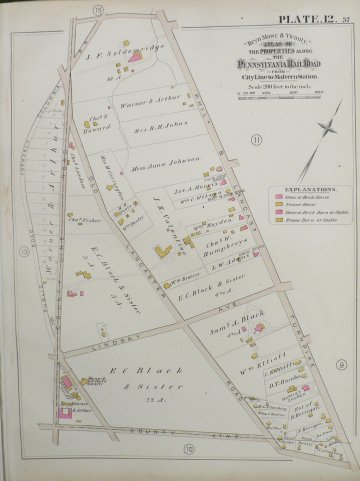 Plate 12

Shows area of intersection of Phila & Lancaster Turnpike and Old Lancaster Avenue and Lindsay Avenue including lot subdivided by Warner and Arthur along County Line Road, White Hall Boarding House and Baptist Church.
Hand colored lithograph.
18 x 14 inches.
Excellent condition.