G.M. Hopkins. (Bryn Mawr) Pl. 13 Atlas of Bryn Mawr and Vicinity...Pennsylvania R.R. Philadelphia, 1881. $225.00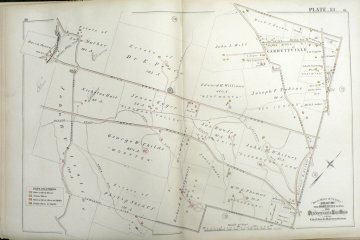 Plate 13

Garrettville shown at upper right corner. Meadow Brook, Harts Run, Rawles Run, Doon Run Glenbrook Run and School House Run. Large properties include Pleasant Valley, Wootton, Glenays, Hindsbury, Glenbrook Farm, Chetwynd,
Hand colored lithograph.
18 X 28 inches,
Excellent condition.