(Shooting, Ladies) Plate 22. Journal des Dames ... Paris, 1912-1914. $225.00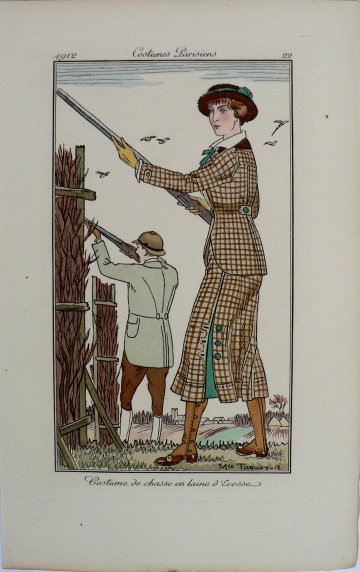 Plate 22 "Costume de chasse en laine d'Ecosse"
This remarkable antique fashion print of a female hunter is from Journal des Dames et des Modes, Costumes Parisiens. The rare work was published between 1912 and 1914 with only 1,279 copies printed per issue. Leading artists of the time contributed to the Journal including Barbier, Brunelleschii, Bakst, J. van Brock, Wegener, Drian, and many others.
Journal des Dames sought to be an expression of French elegance and style. It showed the fashion and culture of early 20th century France. Each illustration was printed on high quality paper using excellent pochoir coloring. Pochoir is created when single layers of color are added by hand to a lithograph using a stencil.
A depiction of a fabulously fashionable French man and woman dressed for a day of shooting. They stand behind a blind. Her hunting outfit included a fitted window pane Scottish woolen jacket with matching skirt, high button boots and a hat.
8 ½ x 5 ¼ inches, sheet.
Pouchoir colored engraving.
Excellent condition.