Curling... New York: Harpers Weekly, 1870. $185.00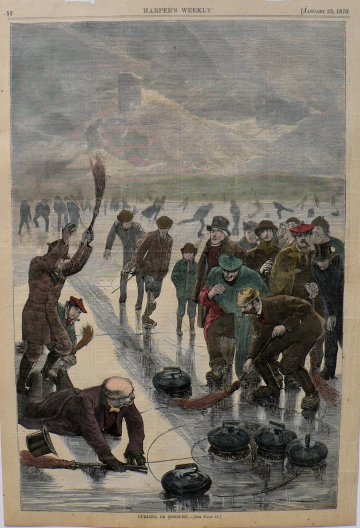 "Curling, or Bonspiel"

An action packed image of the two competing teams coming together on the prepared ice that is the target (i.e. the "house.") Skaters fill the background ice on a large lake. A wonderful original 19th century antique print of this Olympic sport. The perfect gift for anyone involved in the Philadelphia Curling Club in Paoli, PA or anyone else involved or interested by the sport.

15 ¼ x 10 ¼ inches, sheet.
Hand colored wood engraving.
Excellent condition.