(Golf, Ladies) Plate 60. Journal des Dames...Paris, 1912-1914 $250.00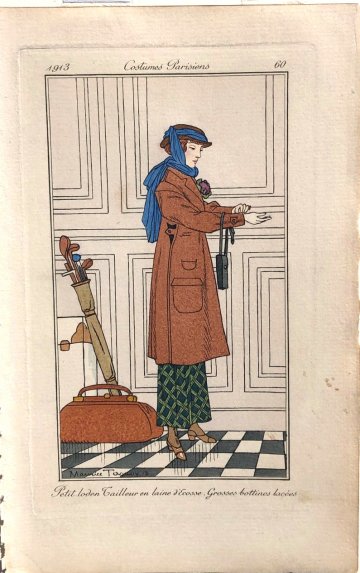 Plate 60 "Petit loden Tailleur en laine d'Escosses bottines lacees"
This remarkable antique fashion print of a woman golfer is from Journal des Dames et des Modes, Costumes Parisiens. The rare work was published between 1912 and 1914 with only 1,279 copies printed per issue. Leading artists of the time contributed to the Journal including Barbier, Brunelleschii, Bakst, J. van Brock, Wegener, Drian, and many others.
Journal des Dames sought to be an expression of French elegance and style. It showed the fashion and culture of early 20th century France. Each illustration was printed on high quality paper using excellent pochoir coloring. Pochoir is created when single layers of color are added by hand to a lithograph using a stencil.
A depiction of a fabulously fashionable French woman golfer standing in a paneled room preparing to go outside. She is dressed in a beautiful coat of Scottish wool, laced boots, a chicly arranged scarf and a hat. Her golf clubs and her overnight bag are on the floor beside her.
8 ½ x 5 ¼ inches, sheet.
Pouchoir colored engraving.
Excellent condition save several tiny dots in right margin