After James Barenger. Engraved by R. Woodman. (Stag hounds) Carshalton, Surrey: I Griffin, 1823. $650.00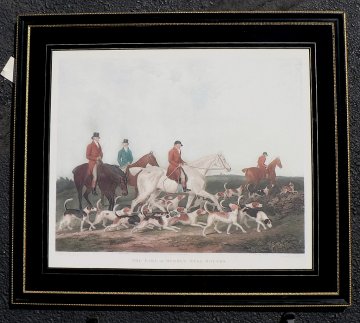 "The Earl of Derby's Stag Hounds"
A beautifully colored and engraved large antique print of stag hunting showing 4 gentlemen riders accompanied by a large and excited pack of hounds,
Hand colored engraving.
Appropriately framed with black glass mat.
21 3/8 x 25 1/2 inches, over all.