Georges Grellet.(Gentleman tennis player) Les Joueurs de Tennis. Paris c. 1920. $395.00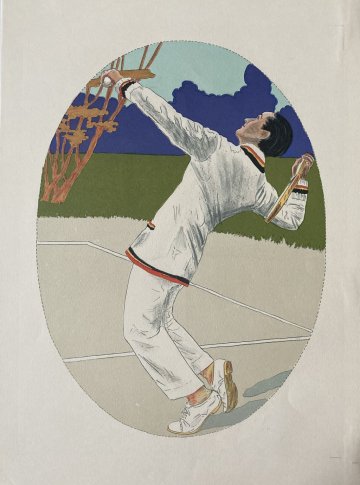 Les Joueurs de Tennis (Gentleman Tennis Player)

Roaring 20s French sporting print by Georges Grellet (France 1869-1959) published by L'Estampe Moderne Paris c. 1920. Grellet was born in Tours, studied at the Beaux-Arts in Paris and was influenced by architecture, fashion and culture of the Belle Epoque. He was recognized for his magazine and book illustrations. Wonderful description of a fashionable tennis player in his whites stretching to make his serve. The colors are bright and clean - a terrific action print.

Pochoir print
19 1/4 x 13 3/4 inches.
Excellent condition.