(Bath House) G. L. Le Rouge. Paris 1778. $185.00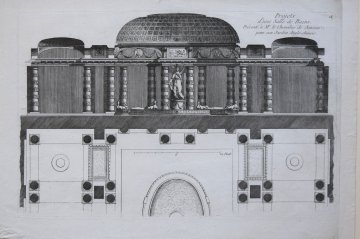 Plate 28 "Projets d'une Salle de Bains Presente a Mr. le Chevalier de Janseen pour son Jardin Anglo-Chiniois"
Monsieur George Louis le Rouge (flourished 1740 – 80) was a French military engineer, hydrographer and cartographer. He produced a wide range of attractive maps as Geographical Engineer to King Louis XV. His maps for the atlas Pilote Americain published in 1778 are among the most desirable and significant of the American Revolutionary war period. So it is surprising that he would have been responsible for a volume of French garden plans. These lovely detailed plans highlight the formality and creative expression of French architects, gardeners and patrons as they pursued "earthly paradise." The work described landscape design techniques popular in the 1770s, detailing fountains, parterres, kitchen and formal flower gardens, parks, allees, garden buildings etc.

Copperplate engraving on laid paper.
16 ¼ x 11 1/4 inches sheet.
Remargined right side.